Bring your knives to be sharpened at The Gadget Company in Tulsa!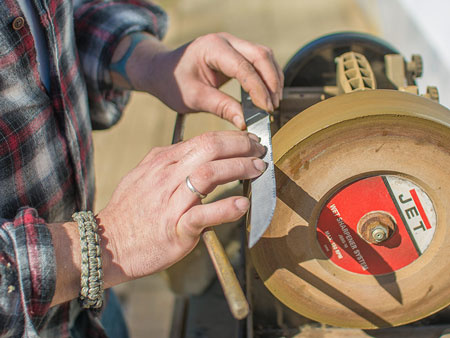 We sharpen knives every day. From kitchen knives to pocket knives, serrated edges to broken tips, even scissors — bring us your blades and we'll give them a great new edge.
We offer 24-hour turnaround time for most blade sharpening services. On occasion, heavy workloads may require extra time.
Professional sharpening services – our in house blade sharpening experts have decades of combined sharpening experience!  Discover what a culinary-quality edge can do for your blades.
Types of Blades We Sharpen
We service individuals, restaurants, butcher shops, hair stylists, groomers, florists, companies, and anyone that needs an edge sharpened.
We sharpen almost every type of edge on your knives or equipment. Here's a sampling of the blade types we sharpen – kitchen knives, pocket knives, restaurant culinary knives, machetes, axes, hatchets, paper cutters, meat slicer blades, sausage grinders, hunting knives, woodworking tools, straight razors, food processor blades, serrated blades, scissors, shears.
Things we don't sharpen – lawnmower blades, agricultural equipment blades, chainsaws, clipper blades.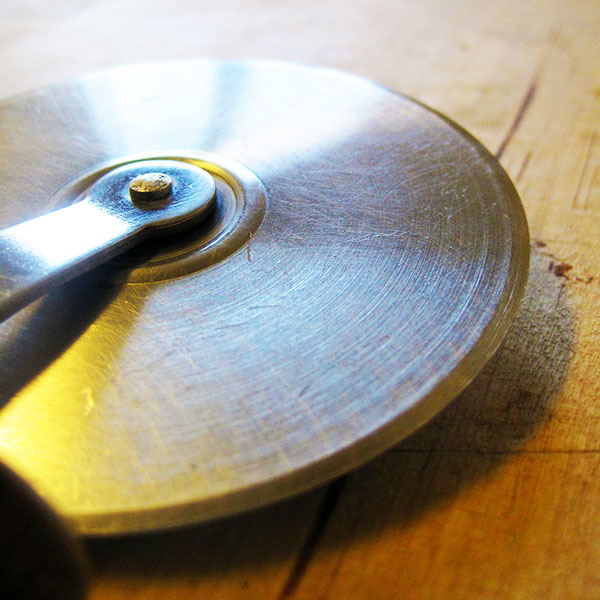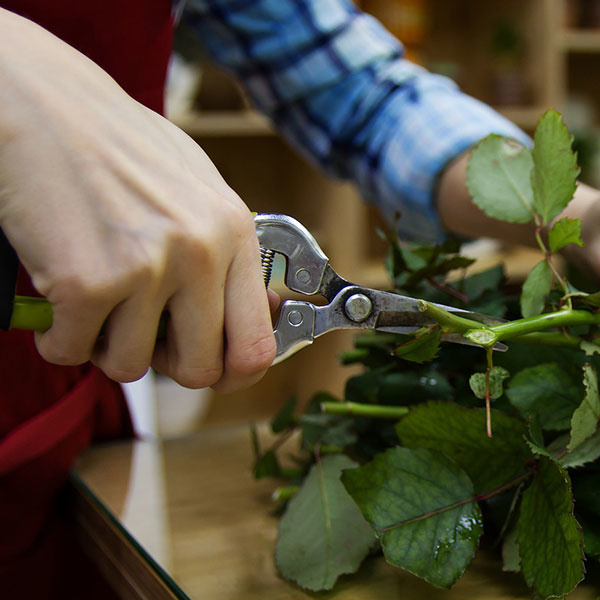 Cost of Sharpening Services
Standard Knives – $1.75 /inch
Serrated & Single-bevel Blades – $2.00 /inch
Cleavers – $15 – $30
Axes & Hatchets – $15 – $30
Scissors – $15 – $30
Straight Razors – $15 – $30
Paper cutters, chisels, woodworking tools quoted upon inspection
**  Dirty blades will be charged $10 cleaning fee for all soiled or dirty blades
**  Clipper blade sharpening is discontinued until further notice.
Repair & Restoration Work
Broken tips, chips, re-edging and rust removal start at an additional $10 and up depending on condition and severity of damage.
Heavily deformed blade edges can usually be restored to a straight, sharp edge – but the cost will vary. Sharpening cost for specialty blades or tools may vary from above prices.
Turnaround
24–Hour turnaround is typical – it may take more or less time depending on the job and how many knives we have ahead of you.This is a first come first serve basis service. We will call you when your knives are ready. Saturday drop off is available for following week pick up.
Drop your blades off at The Gadget Company… located at 1207 S Lewis AVE Tulsa, OK 74104